Outdoor Gear and Accessories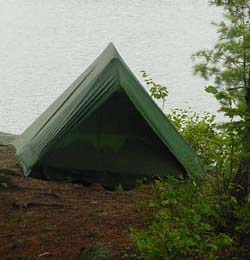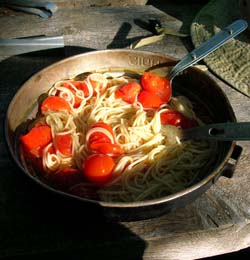 Here at Hemlock Pete's we stock only the basics in paddlesports gear as it would be nearly impossible to have on hand all of the possible accessories. If there is something you need that we do not have please tell us. We pride ourselves on our knowledge of the industry and our ability to get you what you want and need.
Repair parts, seats, seat backs, dry bags, wet suits, outer wear, paddle floats, spray skirts, rescue ropes, pack baskets, trailers, roof racks, etc.
How about tents, sleeping bags, tents, gps units, etc.
Tell us what you want and we will do our best to get it for you ASAP. All at very reasonable prices. If we cannot get it for you, we will certainly tell you where you can.

Hemlock Pete's is the source for tents, dry bags, water bottles, and all sorts of other outdoor gear.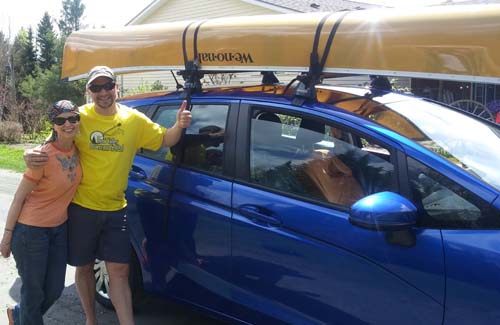 A Wenonah ultralight kevlar canoe, mounted on car racks,
and ready to go!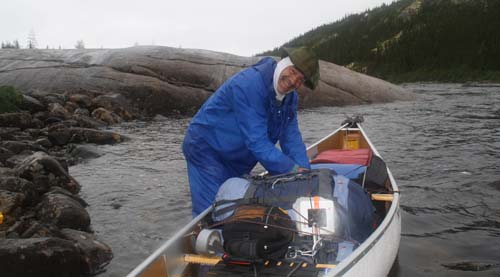 Canoe camping trip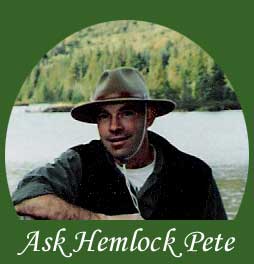 Have a question? I'm happy to answer it - just email me at hpcanoes@gmail.com


hpcanoes@gmail.com
603.667.5112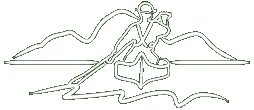 Welcome Paddlers! Whether you are a beginner, intermediate, or expert paddler, Hemlock Pete's Ultralight Canoes and Kayaks can help you chose the right equipment so you are ready to achieve your goals - be they for quiet water, rapids, racing, day trips, or camping.

We specialize in ultralight solutions and offer expertise in canoes, kayaks, and Wee Lassie boats, as well as all the related equipment. Our favorites are Wenonah canoes and Wee Lassie boats. Although we will work with any material we like to get folks set up with lightweight canoes and kayaks so you can dedicate your time to the joy of being out on the lakes and rivers instead of struggling to move your boat between car and water.

Scott Edwards, "Hemlock Pete" himself, offers you decades of paddling expertise. He is friendly, down-to-earth, and provides superior customer service. You won't find a better, or more pleasant, deal elsewhere.