Choosing The Right Canoe - Recreational Hulls
Following up on my last article, this month I would like to discuss in more detail what I consider "Recreational Canoes." These designs are very user friendly and were created for casual paddling, with the sportsman in mind. Their main purpose is to provide a stable platform to work from, whether it be fishing, hunting, or simply taking in the sights. The wide, relatively flat bottom profile common to most of them offers great initial stability and a shallow draft. (I have seen them as wide as 40") They require only a few inches of water to float. This gives the occupants a sense of security similar to that of a row boat while still maintaining the ambience of a canoe.
It does not take a great deal of skill to paddle one. When you combine the stability with a relatively short length and a few inches of rocker you have a very maneuverable craft.(lengths range from 12' - 15') Considering they are most often paddled on calm, protected waters, it is not surprising that even the most novice paddlers will feel comfortable in one. The hull configuration is symmetrical. This puts a limit on its high end performance but on the other hand gives it a classic shape and allows it to be paddled efficiently in either direction.

These canoes can be made from a variety of materials. However most often you will see them in either low end fiberglass, aluminum, or polyethylene. These are all rugged, low cost materials. They tend to be heavy, but weight is not normally a major concern as most of the paddling is done where you can drive right to the put in. If you wish to have an ultra-light model, they can be had, just be prepared to pay at least double the cost of the standard lay-up.
If your style is casual paddling at a relaxed pace, maybe you even prefer to drift, then consider a recreational design. If you want more performance than this from your canoe then tune in next month when we will look at touring canoes.
Until next time Happy Paddling.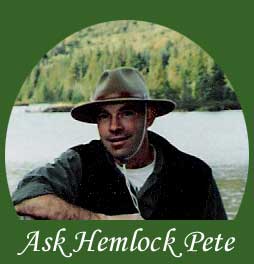 Have a question? I'm happy to answer it - just email me at hpcanoes@gmail.com


hpcanoes@gmail.com
603.667.5112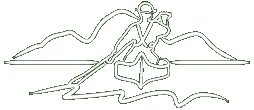 Welcome Paddlers! Whether you are a beginner, intermediate, or expert paddler, Hemlock Pete's Ultralight Canoes and Kayaks can help you chose the right equipment so you are ready to achieve your goals - be they for quiet water, rapids, racing, day trips, or camping.

We specialize in ultralight solutions and offer expertise in canoes, kayaks, and Wee Lassie boats, as well as all the related equipment. Our favorites are Wenonah canoes and Wee Lassie boats. Although we will work with any material we like to get folks set up with lightweight canoes and kayaks so you can dedicate your time to the joy of being out on the lakes and rivers instead of struggling to move your boat between car and water.

Scott Edwards, "Hemlock Pete" himself, offers you decades of paddling expertise. He is friendly, down-to-earth, and provides superior customer service. You won't find a better, or more pleasant, deal elsewhere.