Choosing The Right Canoe - Touring Hulls
Having discussed recreational designs in a previous article its time to move up the performance scale and investigate touring hulls. These highly versatile designs are at the crossroads when comparing all other design categories. They are the most popular type because they can stand up to almost any style of paddling they are confronted with. This versatility, by the way, is their only limiting factor. Being created to do everything well prevents them from being the best at any one thing. A modern day work horse is probably and apt description.
Compared to recreational hulls, touring canoes are longer, sleeker, and deeper. These features allow them to track straighter, travel distances with less effort, and carry larger loads. Touring hulls are designed to have better final stability which allows them to handle heavier water. This however, will give them a bit less initial stability causing them to feel a little "tipsy" when compared to a recreational canoe.
One must be careful when comparing canoes. Most manufacturers over estimate (in my opinion) the performance of their hulls and there are a few that actually under estimate them. A good example of this was an article in Canoe Magazine several months back comparing expedition canoes. All but a couple of the boats they listed as expedition hulls (based on the manufacturers description) were cut and dry, touring models. Many of the canoes listed on the market as touring designs are simply glorified recreational models. You must remember that the canoe market changed drastically in the early 1900's. The larger, functional models of the guides, trappers, and explorers gave way to the Sunday afternoon recreational paddlers looking for stability and status on waters such as the Charles, lower Hudson and Connecticut rivers. Designers shortened and widened their hulls to accommodate this market. A large percentage of the designs available today are similar to those of this era simply because that is what sells.
If your paddling style includes, fishing trips, pond hopping, day long river trips, extended camping trips and occasional whitewater, consider a touring canoe. When deciding what material to have it made from, remember to balance out price weight, and durability. When it is time to purchase your canoe, demand that you be allowed to paddle it before hand to see if it indeed performs the way the salesman says it will. If they won't let you test it, I would find another place to shop.
Happy Paddling!!!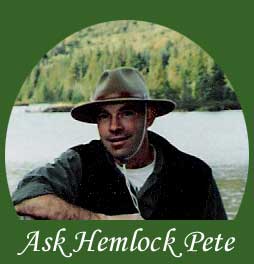 Have a question? I'm happy to answer it - just email me at hpcanoes@gmail.com


hpcanoes@gmail.com
603.667.5112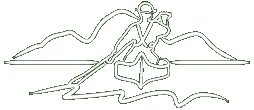 Welcome Paddlers! Whether you are a beginner, intermediate, or expert paddler, Hemlock Pete's Ultralight Canoes and Kayaks can help you chose the right equipment so you are ready to achieve your goals - be they for quiet water, rapids, racing, day trips, or camping.

We specialize in ultralight solutions and offer expertise in canoes, kayaks, and Wee Lassie boats, as well as all the related equipment. Our favorites are Wenonah canoes and Wee Lassie boats. Although we will work with any material we like to get folks set up with lightweight canoes and kayaks so you can dedicate your time to the joy of being out on the lakes and rivers instead of struggling to move your boat between car and water.

Scott Edwards, "Hemlock Pete" himself, offers you decades of paddling expertise. He is friendly, down-to-earth, and provides superior customer service. You won't find a better, or more pleasant, deal elsewhere.