Choosing The Right Canoe For You
How do you pick the right canoe? Good question. The problem is not a lack of them to choose from, rather just the opposite. Too many!!! All you need to do is check out a copy of Canoe Magazine's Buyer's Guide and you will see what I mean. There are hundreds of different styles available. Add to this a host of different materials and you might just decide to take up a different hobby. How did the Native Americans ever survive with animal hides and birch bark? Simple, they knew what they wanted from their canoe and designed them accordingly. Following in the footsteps of our predecessors, we first must decide on how we will use ours. This will dictate the design as well as the material from which it is constructed.
Modern day canoeing can be broken down into a few basic categories or styles. I would list them as follows; recreation, touring, cruising, expedition, play and racing.
Recreational designs are very casual canoes. They tend to be wide, short, and initially very stable. If fishing or floating on calm waters are your goal, this would be a good choice. Touring canoes represent a very large group and I would put most of the canoes on the market in this category. They will handle a little bit of almost everything however none of it to an extreme. But that is okay, as this is what most paddlers want from their canoe. Versatility. If you want to go fishing today, run some rapids, tomorrow, then head out on a weekend trip, you have found your niche. Cruising hulls are fairly sophisticated designs, similar to a nice sports car. They are quick, responsive and a lot of fun to paddle. They do take a bit of skill to handle and there usage is relatively limited. Try fitting 3 people and a weekends worth of gear in a Mazda Miata. Expedition hulls are self-explanatory. They are built for carrying freight and handling rough water. If designed correctly, they will accomplish this and still paddle with ease. Play boats are for just fooling around in. Whether it be on calm water or a raging river. Finally we have racing craft. Long, sleek, and fast. Nascar, Indy, or Formula One, it does not matter. I think you get the hint.
In the next couple of articles, I will expand on each one of these styles. We will discuss design characteristics as well as suggested materials to go along with them. Hopefully by the time we are done, you will have some idea of what would be best for you.
Until next time, Happy Paddling!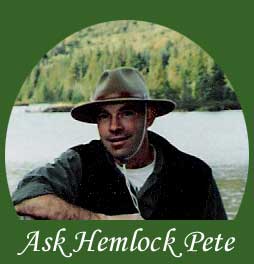 Have a question? I'm happy to answer it - just email me at hpcanoes@gmail.com


hpcanoes@gmail.com
603.667.5112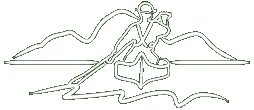 Welcome Paddlers! Whether you are a beginner, intermediate, or expert paddler, Hemlock Pete's Ultralight Canoes and Kayaks can help you chose the right equipment so you are ready to achieve your goals - be they for quiet water, rapids, racing, day trips, or camping.

We specialize in ultralight solutions and offer expertise in canoes, kayaks, and Wee Lassie boats, as well as all the related equipment. Our favorites are Wenonah canoes and Wee Lassie boats. Although we will work with any material we like to get folks set up with lightweight canoes and kayaks so you can dedicate your time to the joy of being out on the lakes and rivers instead of struggling to move your boat between car and water.

Scott Edwards, "Hemlock Pete" himself, offers you decades of paddling expertise. He is friendly, down-to-earth, and provides superior customer service. You won't find a better, or more pleasant, deal elsewhere.