Enjoy Canoeing
There are many ways to enjoy the sport of canoeing. Here are just a few of mine.
Maybe your are into fishing. Whether you are on a pond, river or large lake, a canoe is a great way to go. You do not even need a trailer to haul it around. Just pop it on the car roof or in the back of the truck and you're off. They are light, easy to maneuver, and best of all, quiet. You can even add a small motor if you do not feel like paddling. How about fishing that backwoods pond that you can not drive to?? Why not put a canoe on your shoulders and carry it in. You can enjoy some great fishing this way and get a little exercise at the same time.
Canoeing offers an excellent way to view wildlife. If this is your thing you should try it via canoe. You will see more wildlife on the Conn. river and/or some of the area ponds and lakes then you ever imagined. I have seen osprey, loons, beaver, otter, snapping turtles, raccoons, deer, and more species of waterfowl than I can identify. One of my favorite summer evening trips is to take my kids to French Pond. In one, one hour excursion last summer we saw beaver, and osprey, a hawk, painted turtles, frogs, and a variety of small birds.
How about a quiet paddle just for the fun of gliding through the water and enjoying the scenery. We are fortunate to live in New England where we experience the changing seasons. The view you get from the seat of a canoe on a warm colorful fall day is hard to describe. The scenery can be equally as beautiful in the spring or summer or yes, even on a snowy winter day if the water is not frozen yet. The beauty and stillness at this time of year is generally experienced only by the resident wildlife. If your paddling skills are up to it, try it, its worth the effort. Please make sure you take the proper precautions. An unexpected swim in the summer can be quite amusing, in the winter it is another story.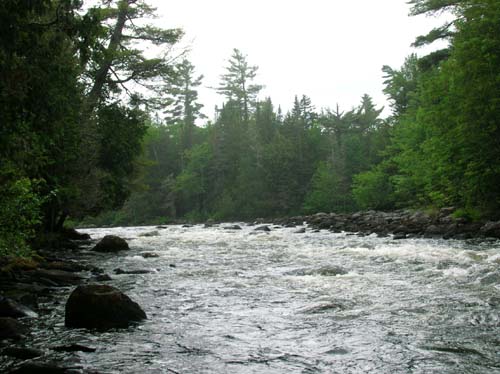 If you want something a bit more exciting, try a little white water. It comes in all shapes and sizes and there is enough out there to challenge even the craziest of paddlers. A word of caution. Running white water or even a strong current can be very dangerous. I f your are going to venture out in it please make sure you have the proper equipment and skills, never go alone, and make sure you understand and respect the power of moving water. Keeping all this in mind, go for it and have some fun.
Camping from a canoe is something I have been enjoying for years. Yes it takes a little more effort than the motor home or pop up camper. The benefits however definitely out weight the extra effort required. It is an excellent family activity and the stories and memories coming out of a week long canoe trip are priceless. It does not have to be a full blown expedition to the interior of Labrador either. There are many areas locally and throughout the Northeast and Canada to be enjoyed.
I will have to admit my favorite form of canoeing is racing. White water or flat water marathon it does not matter, I just like to paddle canoes fast and compete. Although I am not in competitive form anymore I still attend my two favorite races every year. One is the Hudson river White water derby held each spring in upstate N.Y. The other is the General Clinton Canoe Regatta. This is a weekend series of races capped off with a one day 70 mile marathon held Memorial Day weekend on the Susquahana river in central N.Y. If you think you are an endurance athlete try this one, if you finish it's my guess you will try it again. Unfortunately racing has become quite high tech in recent years and therefore expensive. If you have the time and money, it is a great sport. For those who cannot quite afford the big league, there are several area races each year that can be paddled in the family canoe. Try one, it's a lot of fun.
These are just a few of the many ways to enjoy the sport of canoeing. Use your imagination, the options are unlimited. It is a good, clean, healthy form of recreation to be enjoyed singly or with the family. In future articles I will expand on some the styles touch on here. Until then, Happy Paddling!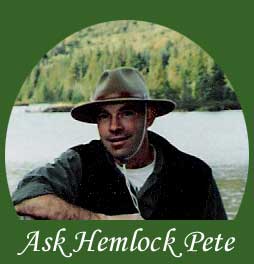 Have a question? I'm happy to answer it - just email me at hpcanoes@gmail.com


hpcanoes@gmail.com
603.667.5112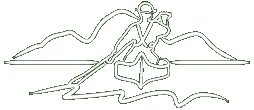 Welcome Paddlers! Whether you are a beginner, intermediate, or expert paddler, Hemlock Pete's Ultralight Canoes and Kayaks can help you chose the right equipment so you are ready to achieve your goals - be they for quiet water, rapids, racing, day trips, or camping.

We specialize in ultralight solutions and offer expertise in canoes, kayaks, and Wee Lassie boats, as well as all the related equipment. Our favorites are Wenonah canoes and Wee Lassie boats. Although we will work with any material we like to get folks set up with lightweight canoes and kayaks so you can dedicate your time to the joy of being out on the lakes and rivers instead of struggling to move your boat between car and water.

Scott Edwards, "Hemlock Pete" himself, offers you decades of paddling expertise. He is friendly, down-to-earth, and provides superior customer service. You won't find a better, or more pleasant, deal elsewhere.